Il meglio di
that the reason why the forum is so quiet is because everyone who now uses Lulu are expert self-publishers.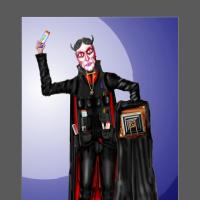 Just Kevin
All book files for printing should be submitted as a PDF.

Lulu's conversion wizard can accept a variety of file types, including MS Word .doc and .docx, but to ensure the book's layout, design, and fonts are properly converted, a PDF must be used.
For any document requiring
Full Bleed printing
, a PDF must be used. Lulu cannot produce Full Bleed print ready files from any other file type.
Note: Lulu does not recommend creating a PDF using the PDF button found in the print menu on a Mac. Mac Quartz / Preview (Mac graphics technology that easily produces PDFs) was not intended for creating professional print quality PDFs, therefore it is not a suitable option when publishing on Lulu.
Vero_Lulu