Before completing your order, please take a moment to review information about potential delivery delays.
Due to closures, travel restrictions, and prioritization of vital services, some parcel deliveries may experience delays. Please check with your carrier of choice to verify your location can receive deliveries. In some instances, some deliveries may no longer be possible.
Read More.
Booktrail-Agency.com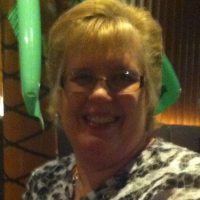 Lori
Writer
Hello ~
I am reaching out to the community once again to learn if this is another scam. This time from BookTrail-agency-.com (Do I have a sign on my forehead or what?) 
 I received a call from this company to do a radio interview. I was eager to know more.  I asked for a follow-up email.   It suggests I book a slot to be interviewed on America Tonight with Kate Delaney (she is a writer of books related to sports), and  Christian Faith Radio with Dr. Andrea  My writing has neither of these elements. The e-mail is an invitation and does not indicate I would pay to be interviewed.  However, the website has a retail price of $699.00.
Should I expect to pay to be interviewed, by those who profess to be interested in my book?
Thank you in advance for your advice is appreciated.  
Lori 

PS. I was hoping for some follow up from media outlets as Lulu had recently completed a PRWeb press release for me on August 21, 2019, which they said would go out to all kinds of media outlets. I posted it on all my social media platforms. 


Tagged: