Before completing your order, please take a moment to review information about potential delivery delays.
Due to closures, travel restrictions, and prioritization of vital services, some parcel deliveries may experience delays. Please check with your carrier of choice to verify your location can receive deliveries. In some instances, some deliveries may no longer be possible.
Read More.
About fonts?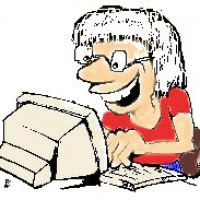 Larika
Bibliophile
My group is making a book. We want to use different fonts for different group members pieces. We will use the fonts accepted by Lulu. (Arial, Bookman Old Style, Century, Courier, Garamond, Palatino, Tahoma, Times New Roman, Verdana, Symbols.) In my previous books I used only one font. Can the different fonts be used in one book,  or must we all use the same font? We will make it a PDF file.