Before completing your order, please take a moment to review information about potential delivery delays.
Due to closures, travel restrictions, and prioritization of vital services, some parcel deliveries may experience delays. Please check with your carrier of choice to verify your location can receive deliveries. In some instances, some deliveries may no longer be possible.
Read More.
Comments on two books on Lulu.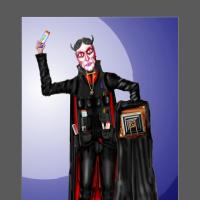 Just Kevin
Lulu Genius
Feel free to tell me to MYOB, but ...
The name on the covers is not the same as on the Copyright.
I have no idea what the covers have to do with the story and the text is easy to miss, too.
The Title and Copyright are all on one page in Bodytext.
The blurb is on the next page, and none on the back covers.
The blurb on one warns of many things, including a lot of sex, and yet I am able to view it when not logged in. No Adult Content clicked?
There are currently two parts of a trilogy. The first has 66 pages, the second has 44. What will the 3rd have, 55? But why were they not just combined in to one?
With such low page counts, there's still  a lot of white space. A lot of double spacing, and that can only be seen in one of the Previews because the other is just a few pages of Frontmatter. Remove all the space and it would half the page count.
I am not sure why a simple map of the USA needs to be shown, to say where the story takes place, the blurb actually says where!
Thankfully the two books are not expensive, and have no ISBNs.