Before completing your order, please take a moment to review information about potential delivery delays.
Due to closures, travel restrictions, and prioritization of vital services, some parcel deliveries may experience delays. Please check with your carrier of choice to verify your location can receive deliveries. In some instances, some deliveries may no longer be possible.
Read More.
Editors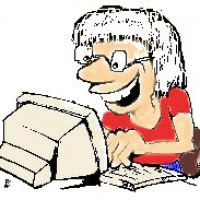 Larika
Bibliophile
After watching a very good programme about T.S.Elliot, one of my favourite poets, I decided to find the edited copy made by Ezra Pound. I saw great long passages crossed out by him. In fact so much of this poem was changed by Ezra Pound that I wondered if it could still be called Elliot's work. I know editors are important but how many of them act like Ezra Pound. I wouldn't want my work treated so viciously, although I must admit that the critics say it was the editing that made The Waste Land so great!