ePUB Formatting Error
MicahMathews
Leeds, UK
Reader
edited February 2018
in eBooks
I've been experiencing an error when creating the last few ePUBs that shows up in whatever ePUB reader I use. I've got an image of it below: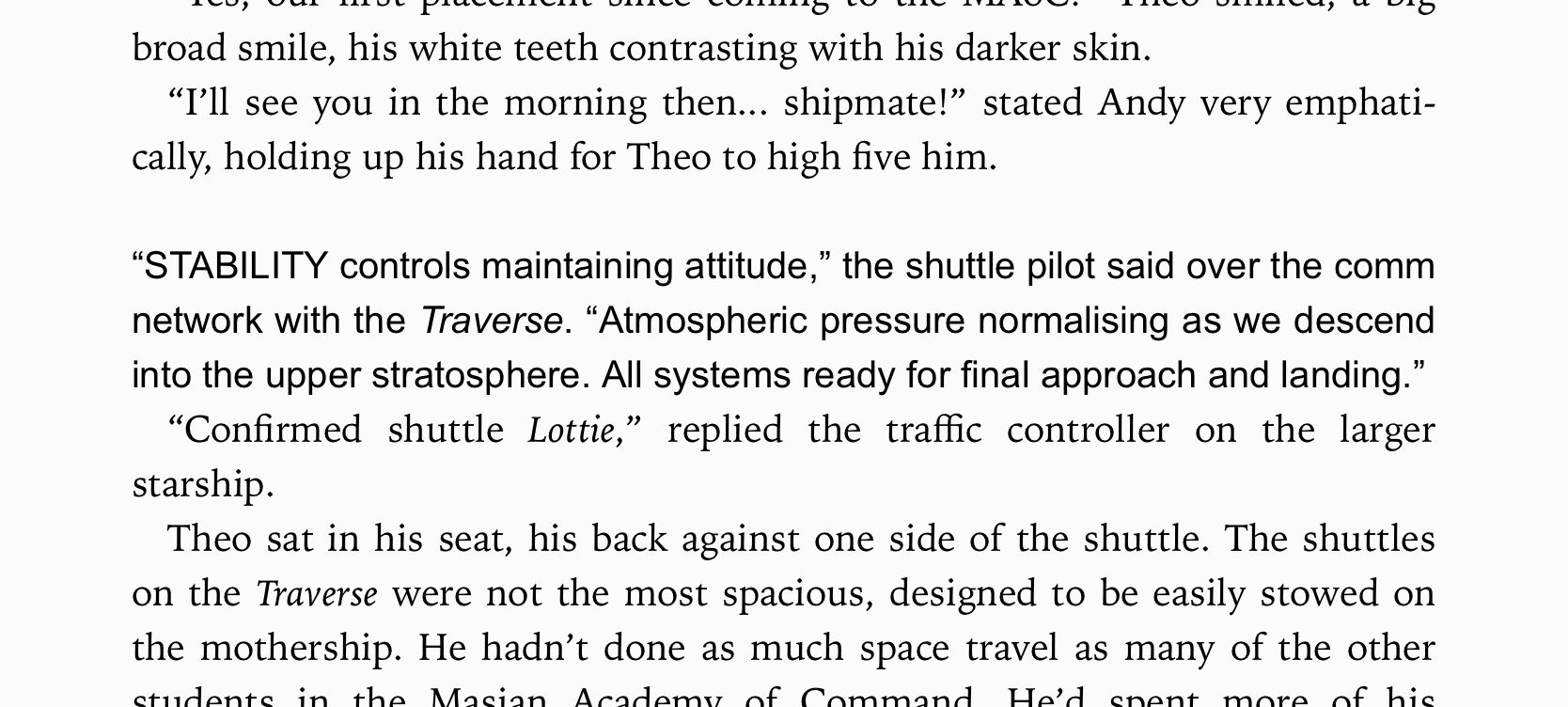 As you can see the main text is displayed in NTR, whereas the first paragraph after the break without the indent is in Arial. It does this with every scene break I create and set the first paragraph as non-indented. Each paragraph format is set to a style, and all use the Arial font before being processed in the ePUB converter on Lulu.
Any suggestions on what I'm doing wrong?
Thanks up front for any help.
Tagged: