Before completing your order, please take a moment to review information about potential delivery delays.
Due to closures, travel restrictions, and prioritization of vital services, some parcel deliveries may experience delays. Please check with your carrier of choice to verify your location can receive deliveries. In some instances, some deliveries may no longer be possible.
Read More.
ePUB Formatting Error
MicahMathews
Leeds, UK
Reader
edited February 2018
in eBooks
I've been experiencing an error when creating the last few ePUBs that shows up in whatever ePUB reader I use. I've got an image of it below: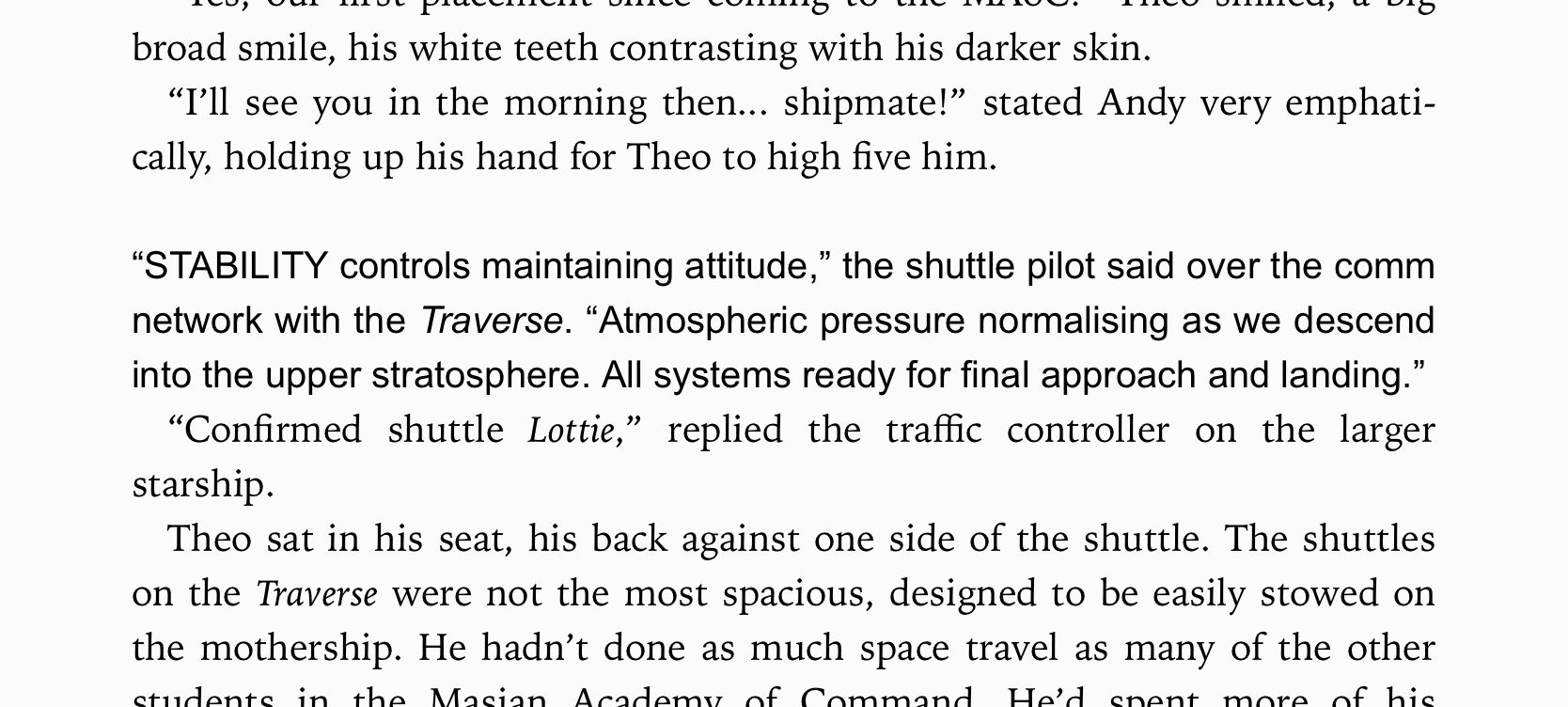 As you can see the main text is displayed in NTR, whereas the first paragraph after the break without the indent is in Arial. It does this with every scene break I create and set the first paragraph as non-indented. Each paragraph format is set to a style, and all use the Arial font before being processed in the ePUB converter on Lulu.
Any suggestions on what I'm doing wrong?
Thanks up front for any help.
Tagged: