Before completing your order, please take a moment to review information about potential delivery delays.
Due to closures, travel restrictions, and prioritization of vital services, some parcel deliveries may experience delays. Please check with your carrier of choice to verify your location can receive deliveries. In some instances, some deliveries may no longer be possible.
Read More.
User names?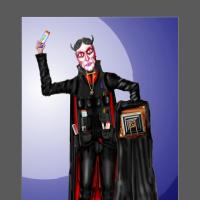 Just Kevin
Lulu Genius
I was under the impression I could change my name as displayed in the forums, but when I try to and click Save, an entire page tells me I don't have permission to do that! Did I use it wrong?