How things don't always get better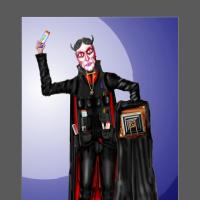 Just Kevin
Lulu Genius
Many many years ago I used a WP prog., that I forget the name of, on a PC. It had almost all the tools the likes of which Word has, but it also had a working area around the actual work to be saved/printed. One could drag text to and from it and they always remained at the side of the work regardless of how many pages had been created. Only the work would print out. It was brilliantly useful.
An art prog., went with it that had the same facility. You could drag elements on and off it.
It cost £9.
I used it for years, printing off pages to send to my publishers, old-school. That's how they wanted it. The only reason I stopped using it was that it would only Save under its own unique file type, and Lulu wanted docs or PDFs.
It's a shame there's seems to be no WP around with that drag and drop note workspace.