Before completing your order, please take a moment to review information about potential delivery delays.
Due to closures, travel restrictions, and prioritization of vital services, some parcel deliveries may experience delays. Please check with your carrier of choice to verify your location can receive deliveries. In some instances, some deliveries may no longer be possible.
Read More.
Explicit Content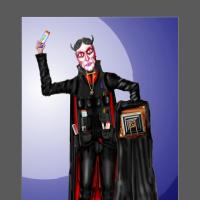 Just Kevin
Lulu Genius
I am sure you have seen the tick box. That's a bit vague is it not?
If it means sex. To what degree? If a book contains the word Nipple, would that be explicit? Does it mean porn? Which is often only a matter of opinion as to what is.
Does it mean profanities? Which ones? All or just the F and C word? The F word is an ideal word to use for surprise and shock, but if it is only used once, would that be explicit?
Or does it apply to both? If so then it should not. They are not the same thing.
Books are often published by mainstream publishers in age ranges. children. Young Adult. Adult. And written accordingly. There are rules, not just that vague Explicit Content, which could apply yo anything, and also a matter of opinion of the reader. In the UK it's legal to have sex once the age of 16 is reached. Anyone who has heard teenagers speak, especially if they don't know an 'adult' is listening, also know they use a lot of profanities. And yet books for them do not include such things.
I have just published a book and it has a few profanities in it. Even the F word.
http://www.lulu.com/shop/kevin-lomas/houze-keeper-vanted/paperback/product-22665444.html
I was unsure if I should click Lulu's Explicit Content or not. So I did not. It's not as if it's specifically in the Childrens' section and it contains no sex.
I have also published it via KDP and Amazon have two options. Lowest age and max age (the latter seems a bit strange!) I selected 16+ and 18+. It does not ask about content, it simply uses the standard age groups. It passed Amazon's tests.
Can Lulu not have the same age options? It would save wondering what Explicit Content actually means. (I am not sure what it means though. Does it simply say on the Spotlights that a book contains Explicit Content, allowing kids to view it anyway? Or does it somehow filter out who is able to look at it? (As per the art site I also use.)
But it all depends on what the self-publisher themselves believes what is Explicit Content and what age group should be reading it. Some may not bother selecting an age, but on Amazon one has no choice, because it is actually the law and the KDP publishing tool will not progress until those choices have been used.