Before completing your order, please take a moment to review information about potential delivery delays.
Due to closures, travel restrictions, and prioritization of vital services, some parcel deliveries may experience delays. Please check with your carrier of choice to verify your location can receive deliveries. In some instances, some deliveries may no longer be possible.
Read More.
Sales?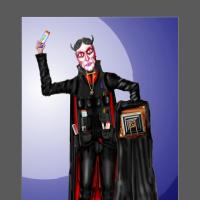 Just Kevin
Lulu Genius
One often sees people asking in the forum about their sales reports, if they have come in, if they are right, etc.
Many of the sites Lulu distribute to do not send out payment until a fixed amount has been sold. Often up to $20. Do not forget you are not getting paid the full retail amount, only the profit (royalty) you have set, so if you have set it at $1 then 20 have to be sold before you get paid.
Some sites tally up the month's earnings, and pay it the end of the following month.
Most pay out at the end of month. (They like to hang on to it as long as possible because they earn interest on it in their banks.)
People may tell you they have bought your book when in fact they have not. Those who do not sell many, or at times any, will notice this and wonder.
Those 'rules' do not always apply if you publish directly to those sites. Amazon, for example, pay out almost immediately on any sale and send an email to say so. That may only apply to Kindle books, though.