Helix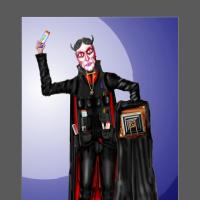 Just Kevin
Lulu Genius
"Helix Review
Lulu, in partnership with the Book Genome Project, is excited to offer a new service – The Helix Review.
The Helix Review provides a detailed analysis of your submitted manuscript by comparing it with over 100,000 titles contained within The Book Genome Project as well as making specific comparisons to titles in your chosen genre.
For the last several weeks, this service was only available through direct marketing. With this release, Helix Reviews are now available to all authors with qualifying projects (English, >10000 words, in specific genres)."
But to what purpose? What is it comparing? This is the place >>    http://bookgenome.com/
The description given sounds like the first stages of research in to software that will 'write' a book, possibly a 'generic' book as dreamt up by book marketing experts, so of what use is to us human writers?