Perhaps people don't read the forum because it's a bit broken? but ...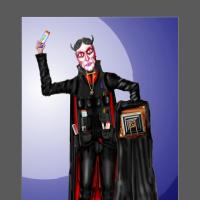 Just Kevin
Lulu Genius
I think the brokenness also applies to the promotion thread? But people are still able to post to it. 
So, it's a shame that those who are able to, never bother to also read the forum posts that point out that the discount tool that one can apply to one's own books here on Lulu, only work on Lulu. So applying a high price so then one can offer a tempting discount, does not carry over to all the other sites an ISBN will get them on to, which is a lot. The effect it has on other sites is to make what is already an expensive book (due to POD) seem even more expensive, and far less enticing.

Perhaps there should be a warning on the tool to say it does not carry over to other sites?