Booktrail-Agency.com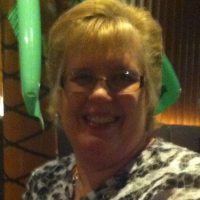 Lori
Writer
Hello ~
I am reaching out to the community once again to learn if this is another scam. This time from BookTrail-agency-.com (Do I have a sign on my forehead or what?) 
 I received a call from this company to do a radio interview. I was eager to know more.  I asked for a follow-up email.   It suggests I book a slot to be interviewed on America Tonight with Kate Delaney (she is a writer of books related to sports), and  Christian Faith Radio with Dr. Andrea  My writing has neither of these elements. The e-mail is an invitation and does not indicate I would pay to be interviewed.  However, the website has a retail price of $699.00.
Should I expect to pay to be interviewed, by those who profess to be interested in my book?
Thank you in advance for your advice is appreciated.  
Lori 

PS. I was hoping for some follow up from media outlets as Lulu had recently completed a PRWeb press release for me on August 21, 2019, which they said would go out to all kinds of media outlets. I posted it on all my social media platforms. 


Tagged: