Before completing your order, please take a moment to review information about potential delivery delays.
Due to closures, travel restrictions, and prioritization of vital services, some parcel deliveries may experience delays. Please check with your carrier of choice to verify your location can receive deliveries. In some instances, some deliveries may no longer be possible.
Read More.
Dealing with Amazon Shipping Times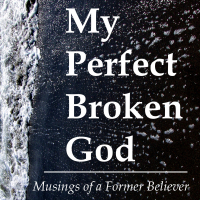 Brent
Canada
Writer
I'm wondering if anyone else has experienced anything like this:
I activated the globalREACH distribution recently and my book showed up on the Amazon sites pretty quickly. But I noticed that it says the book "Usually ships between 1-2 months". Obviously this is unreasonably long. First, I contacted LULU on Twitter and they stated that the long shipping time means one of two things: that it's either a 3rd party seller, or Amazon are not fulfilling orders. It says on the purchase page that Amazon is the seller, so the 3rd party explanation doesn't apply. So naturally I wondered, 'If Amazon are not fulfilling orders why would the book be listed for sale?'

I contacted Amazon and have talked to multiple people over multiple days, all of them as clueless as the next about the situation. They asked me the same questions over and over; like asking ME if they are printing my book or if the LULU is. Shouldn't they know what their system is? Shouldn't THEY be able to ME who prints the book, since it's being purchased and sent from them? (It was my understanding that when a LULU book is bought from Amazon that the book is printed by Amazon printers. I could be wrong about that, but that is what I read.) I even started to wonder if the Amazon employees I was responding to were bots. 
One Amazon employee even stated that they are "unable to speculate" about shipping times. Really? Don't they "speculate" when EVERY item on their site ships? I'm pretty sure they don't say, "Well, it might ship tomorrow, it might ship in 5 years—we just don't know!" And even the ridiculous 1-2 months they have on my book is a speculation, no?
All I wanted to know is why the book has such a long shipping time, and if book sales are going though at all. But Amazon couldn't even answer that. I may as well have been talking to my aunt Sylvia.
Finally they said that I had to contact LULU because they (Amazon) cannot view any order or account details through social media. (We were communicating through their help page on Twitter). Well, couldn't they have said that 3 days and 4 employees ago?
Terrible experience. I might just remove the book from global distribution altogether. It might mean less sales, but it will certainly mean a lot less headaches.

Oh, and I did open a case with LULU support, they got back to me once, saying when they hear from the distribution department they will get back to me. That was last week. 

So, anyone else experience anything like this? 

Tagged: