Before completing your order, please take a moment to review information about potential delivery delays.
Due to closures, travel restrictions, and prioritization of vital services, some parcel deliveries may experience delays. Please check with your carrier of choice to verify your location can receive deliveries. In some instances, some deliveries may no longer be possible.
Read More.
Do you want a free ebook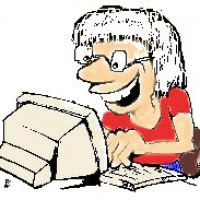 Larika
Bibliophile
Elizabeth Keimach Joy's Story A sequel to Stolen

This book is a sequel to Stolen, the story of a young girl kidnapped and sold to a wealthy Saudi man. When she is older she escapes, but is re-kidnapped and forced into marriage. Sarah escapes again with her baby Joy. In the sequel Joy eventually finds out about her Saudi father and visits him. What happens there is tragic. This is Joy's Story
Stolen is also free 

This discussion has been closed.