Before completing your order, please take a moment to review information about potential delivery delays.
Due to closures, travel restrictions, and prioritization of vital services, some parcel deliveries may experience delays. Please check with your carrier of choice to verify your location can receive deliveries. In some instances, some deliveries may no longer be possible.
Read More.
Lulu delivery printed insert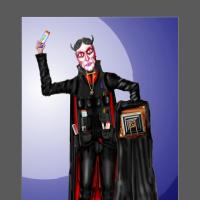 Just Kevin
Lulu Genius
Top right hand corner is an 'Internal use' only box. One of the items in it is 'Checked for Quality by:' It is not signed. It would look far better if it is signed, even if a printed signature has to be resorted to.
Interestingly at the very bottom it says 'Printed, bound, and packed with care at Lulu.com. Lulu themselves do not do any of those do they?