Before completing your order, please take a moment to review information about potential delivery delays.
Due to closures, travel restrictions, and prioritization of vital services, some parcel deliveries may experience delays. Please check with your carrier of choice to verify your location can receive deliveries. In some instances, some deliveries may no longer be possible.
Read More.
Where do I go to check my eBook with EPUBCheck 4.0.2 ?
Hello everyone,
I am trying desperately to get my comic book
Yardville
to be ISBN "certified" or whatever so I can sell it on iBooks, the Nook and those other places outside of Lulu. Problem is when I went to download the latest version of EPUBCheck 4.0.2 I could not use it. Here is a screenshot of the message I got: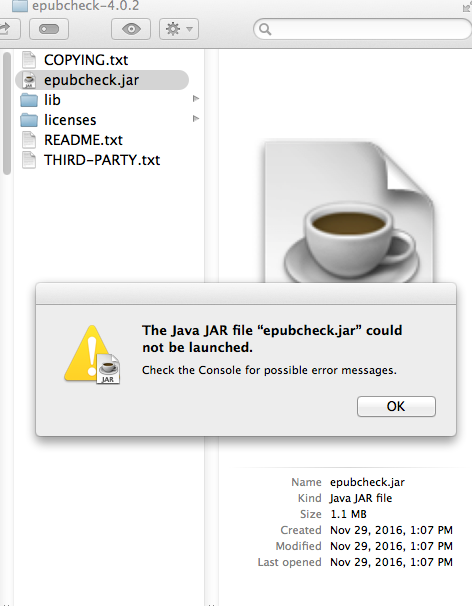 I'm not about to check "Console" for anything since I am not knowledgeable of what that even is. So what do I do to get a ISBN number so my EPUB comic file can be approved? (Sorry, this is my first publishing and I'm just trying to get my work out to as many as I can, like others.)
Thanks for any and all help!
Mal