Before completing your order, please take a moment to review information about potential delivery delays.
Due to closures, travel restrictions, and prioritization of vital services, some parcel deliveries may experience delays. Please check with your carrier of choice to verify your location can receive deliveries. In some instances, some deliveries may no longer be possible.
Read More.
Project list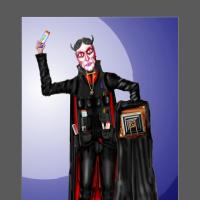 Just Kevin
Lulu Genius
It can be a problem having many books and some of the same ones in a few sizes. The problem I have right now is I want to delete/retire the Pocketbook sized ones. But the only way to see which they are is to click Revise on all books in turn and look at the sizes. Can the List not be set up to display the books' sizes so it's easy to see which is which without looking via Revise?
Oh, another problem I mentioned a long time ago. When one goes back to the List from whatever within Projects, it's reset. Type has reset to 'random,' for example. Can it yet not be adjusted to recall what it was set at before one opened another Projects section then returned to?