Before completing your order, please take a moment to review information about potential delivery delays.
Due to closures, travel restrictions, and prioritization of vital services, some parcel deliveries may experience delays. Please check with your carrier of choice to verify your location can receive deliveries. In some instances, some deliveries may no longer be possible.
Read More.
More forum sections.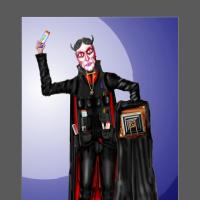 Just Kevin
Lulu Genius
Originally the forums had 100s of sections to do with everything to do with self-publishing. (There was even one called Water Cooler, which some woman decided it was her personal blog, nothing to do with publishing! She did not seem to realise it was attached to a SP site.) 100s of people a day used the forums. But slowly, as different forum hosts/tools were used, there became fewer and fewer sections. And fewer and fewer users.
I think Author Workshop is too general. Divide it up in to specific sections. Or have sub-categories in it.
Let's have sections about > Advice on actual writing; Formatting; Cover Design; Advice on creating files for the Wizards; How to use the Wizards. Possibly one about how to market the product.
At least some of those sections are also different for ebooks, so perhaps have them as sub-categories in that section, too, under slightly different headings?