Before completing your order, please take a moment to review information about potential delivery delays.
Due to closures, travel restrictions, and prioritization of vital services, some parcel deliveries may experience delays. Please check with your carrier of choice to verify your location can receive deliveries. In some instances, some deliveries may no longer be possible.
Read More.
Coil Binding Questions
Gregory Schotanus
Reader
(1) Verify Coil Bound Template
I wish to offer published books within Lulu's market place using a 8.5" x 11" format with a coil binding only. I've experimented with Lulu's "Create" menu and was provided with a link to a template for a sample project I had started.
I don't use Word as I am on a Mac, but was able to open the downloaded doc template in Pages to examine it. I will be authoring works using Adobe InDesign CS6 on my Mac and wanted to make sure the template settings I download are correct for this publishing format.
The default settings in the template are shown in the image below. The header is disabled by default, with a setting of .35" also. The inside margin is 1.1" verses a outside margin of 1" to allow for the comb binding.
Is it safe to include the header a value was set for it within Lulu's template but disabled by default?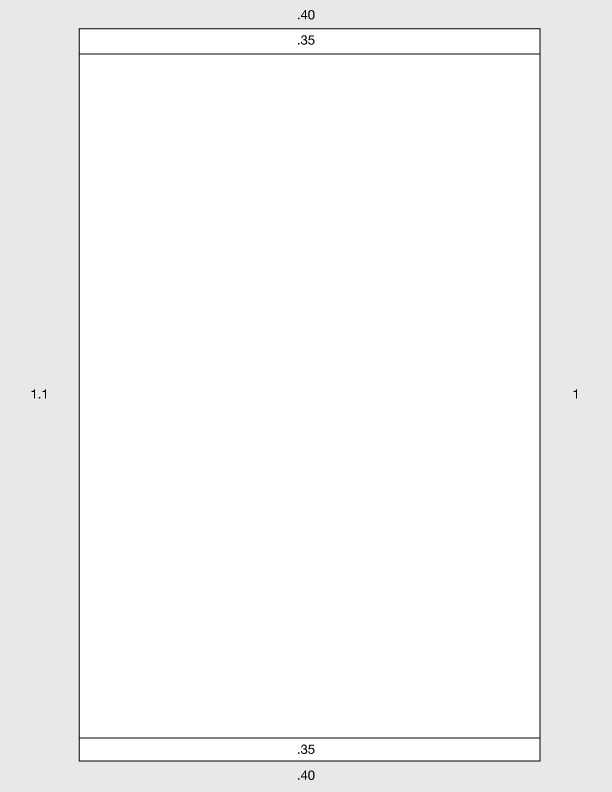 Assuming that the above is correct I am looking at using a two column InDesign template. Some pages will consist of two columns of text only while others will mix text with small inline images.
Some pages will have a image added to the top or bottom of the page, with a two column text frame filling up the remainder of the space.
Some pages will features large graphics stretched to the full width of template and with a variable height.
(2) What is the maximum page count for the coil binding?
Can someone please specify if the maximum page count refers to actual pages or the leaves in the volume (I.e., two pages per leaf)?
(3) Is there a page count price point chart available for 8.5." x 11" coil bound volumes with colored interiors (i.e., the cost increases as does the page count)?
Tagged: