How quiet it is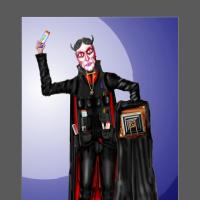 Just Kevin
Lulu Genius
The forum gets quieter and quieter, I wonder what the reasons are?
The help files being good enough for people not to need further help?
People simply setting straight off via Create not realising there's a forum? Not even noticing the Learn tab or the Help options (that does not list the forum)?
More people paying Lulu to do some or all of it?
It would be interesting to know because it could be a guide to the quality of books being created at Lulu now.