Pricing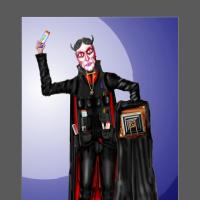 Just Kevin
Lulu Genius
There's often a lot of argument about this, but lets look at e-books first.
I recall when Amazon started to sell books for their Kindle, and there was massive media and public outcry because most publishers priced their e-book at the same price as their printed books. Now those who say that's fair by pointing out the pre-publishing costs were up against those who argued, "yes, fair enough, but after that it costs nothing to print, stock or ship, so those overheads should be deducted from the retail price." And of course they are right and they won.
It can be a matter of perception. A printed book is a solid object that has to be made and shipped, etc. A digital file is not. The latter is created once and then it can be copied a trillion times at hardly any cost at all. And buyers know that. People on line often used to getting stuff for free if they can get away with it.
There are e-books now for sale by famous writers from as little as $0.99. When one famous writer insisted his publisher drop the price of his e-books down to that, within a two days he had sold 1,000,000. So you think your e-book is really worth $9.99 then? Even $5.99? Never forget you have to compete with the prices e-books by famous very good writers sell for.
Printed books. POD is not a cheap system and you also have to compete with printed books by famous writers, so adding so much royalty that your book is priced way above books by those famous names simply is not sensible. It's hard enough to get a BOD book to compete on price as it is without making it any worse.
Rich writers, of which there are not many, usually get rich by churning out dozens of new books a year, earning a tiny amount of royalties per book, not a lot on each book. (Or/and they have sold the film rights).
We see people on here saying "But my 20 page story is amazing and worth $50!!!"  Sorry, no to both. Look at the price of really amazing stuff by established writers, and also read a lot of it, and ask if your story is that good, that it's worth 10 times the cost of those books (and if you still say yes, you may need therapy ... )
It is possible to get away with a high price if a book is very very useful to the CEOs of companies, for example (knowledge is power) and often that high price is set because not many people do need that knowledge, but it cost a fortune in specialist research.  The digital versions are still cheaper than the printed ones though.
The bottom line is, don't be greedy.