Beste van
Hello ~
I am reaching out to the community once again to learn if this is another scam. This time from BookTrail-agency-.com (Do I have a sign on my forehead or what?)
I received a call from this company to do a radio interview. I was eager to know more. I asked for a follow-up email. It suggests I book a slot to be interviewed on America Tonight with Kate Delaney (she is a writer of books related to sports), and Christian Faith Radio with Dr. Andrea My writing has neither of these elements. The e-mail is an invitation and does not indicate I would pay to be interviewed. However, the website has a retail price of $699.00.
Should I expect to pay to be interviewed, by those who profess to be interested in my book?
Thank you in advance for your advice is appreciated.
Lori

PS. I was hoping for some follow up from media outlets as Lulu had recently completed a PRWeb press release for me on August 21, 2019, which they said would go out to all kinds of media outlets. I posted it on all my social media platforms.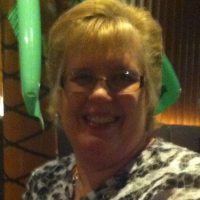 Lori
An amusing puzzle:
I am expecting an order of two different titles of books. I often check the shipping info on orders so that I know when to watch for them, and I often find that books arrive sooner than expected. But when I checked on my most recent order, 4 each of two titles, I found this list of cities (most recent on top):
SACRAMENTO, CA

GALLUP, NM

DEETH, NV

LA GRANGE, IL

LEBANON, IN

NORTHBOROUGH, MA

NORTHBOROUGH, MA
I am on the coast of California, nearer Sacramento than Needles, so at first glance it would look like my shipment is randomly hop-scotching across the US. A glance at a map will have you scratching your head.
But eventually, it dawned on me: The shipment must have been divided into two packages. One of them travelled Northborough, Groveport, Lebanon, La Grange, (turned sharply South, then) Kansas City, Miami (Texas), Gallup, and Needles. The other went in a nearly straight line from Northborough, Groveport, Englewood, Anita, Sinclair, Deeth, and Sacramento.
Interesting little puzzle. Has anyone else had this happen?


Skoob_ym