Our printers are currently working through record volume for the current academic year. This has, in some cases, caused print times to be extended beyond our regular expectations. Our printers have been working additional shifts and are steadily catching up. We apologize for any inconvenience this may have caused you and appreciate your patience.
ePUB Formatting Error
MicahMathews
Leeds, UK
Reader
modificato 28 febbraio
in eBooks
I've been experiencing an error when creating the last few ePUBs that shows up in whatever ePUB reader I use. I've got an image of it below: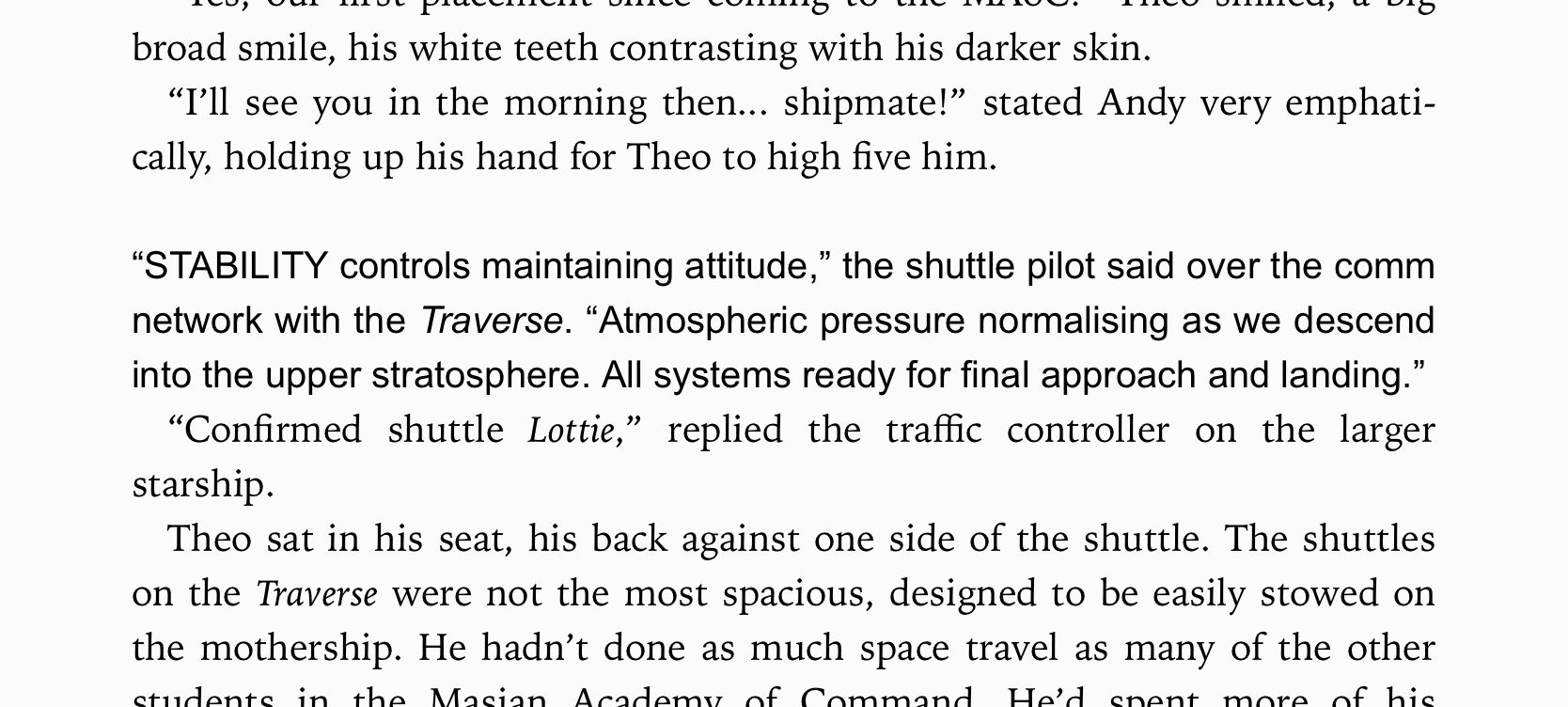 As you can see the main text is displayed in NTR, whereas the first paragraph after the break without the indent is in Arial. It does this with every scene break I create and set the first paragraph as non-indented. Each paragraph format is set to a style, and all use the Arial font before being processed in the ePUB converter on Lulu.
Any suggestions on what I'm doing wrong?
Thanks up front for any help.
Taggata: