We're aware of an issue with converting some DOC, DOCX, ODT, and RTF files to EPUB through our Ebook Wizard.
We've created this Forum Thread with some workarounds and advice to assist you in publishing you ebook.
why,why,why Lulu?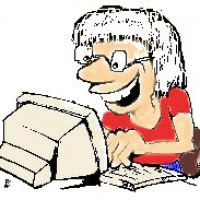 Larika
Bibliophile
Why is it that Lulu have threatened to ban me if I submit my eBook to the wizard again. I just couldn't get it right for distribution, so I read everything they suggested in order to get it right, I watched the YouTube videos and read the comments about making an eBook. However every time I tried something new it was rejected for distribution. Now they say if I submit it incorrectly again they will ban me. I have been with Lulu for years and have made a number of print books and have always supported Lulu. Now they say they will ban me if I try to get my ebook right. I am shocked at Lulu's response.