Mejor De
This year (2019) a reader of my
Concombre aux Philippines
traced me back on FaceBook, and contacted me there. He introduced himself, and told me he bought it, among several others, in view of preparing a travel to the Philippines. He kept it with him along with a guidebook, and took a picture of my cover against the background of the Bay of Manila where I took mine at the end of a stormy day in 1980! I don't know what you think of it, but to me the result is simply stunning.
1980
2019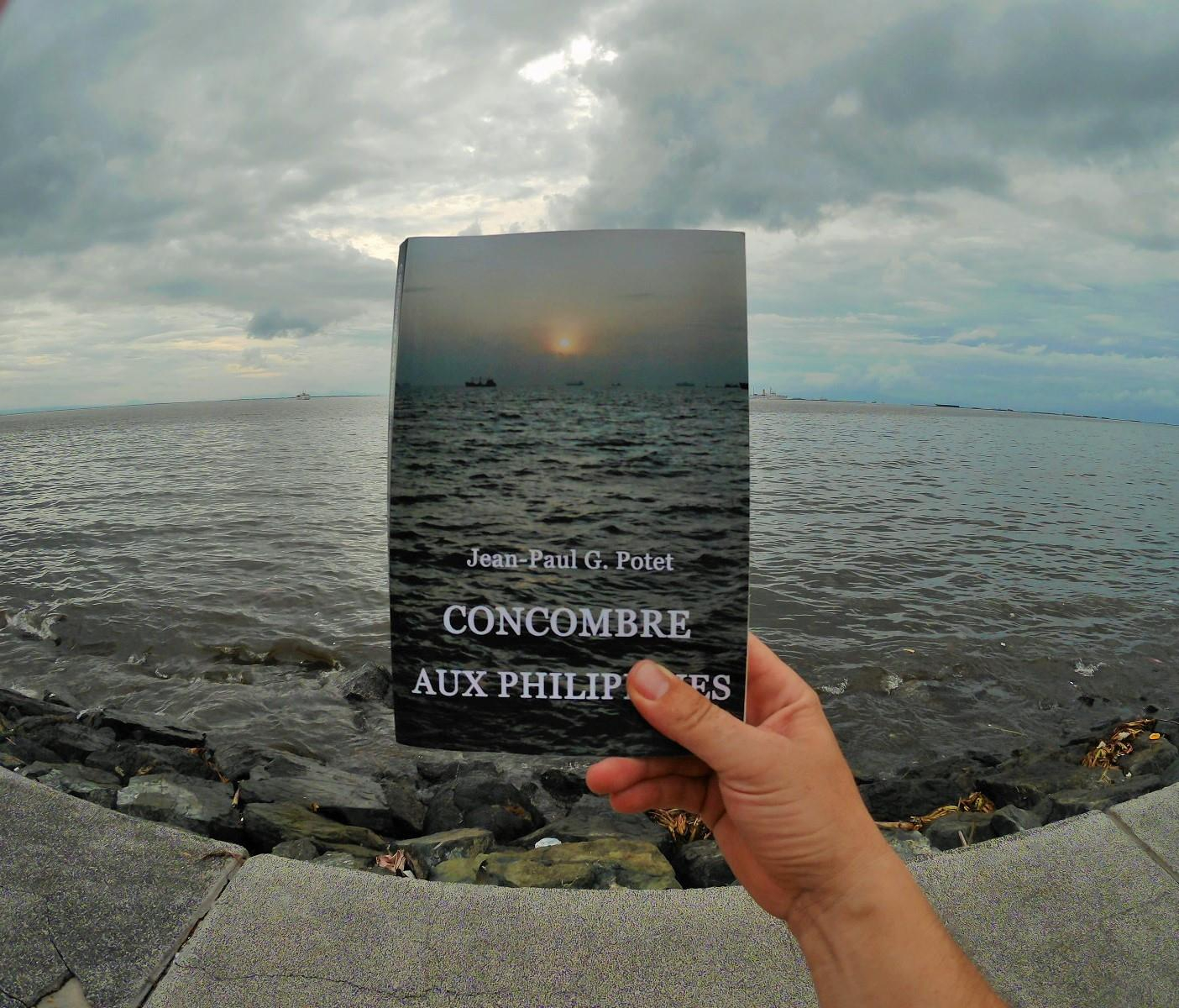 potetjp
Counting clouds as I try, to drift into sleep because the sheep pissed on my sheets.
It's stinky but I make way two my ship at sea.
In order to talk with my ship deck mates.
And say stormy night with glowing jello fish.
Sky bright, sky up high, led my mind to sleep.
As I dream, lets not repeat the stinky smells from that old sheep.