We're aware of an issue with converting some DOC, DOCX, ODT, and RTF files to EPUB through our Ebook Wizard.
We've created this Forum Thread with some workarounds and advice to assist you in publishing you ebook.
Please explain, Paul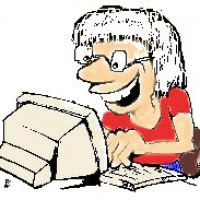 Larika
Bibliophile
I was looking at some comments in Kary Oberbrunner Author Academy and I noticed that a couple of the posts had been flagged. Soon after you posted---
While these two posts do seem dubious, I'm inclined to leave them as they don't technically violate any rules and I think it lends to the argument being made here: be very skeptical of paid services that promise or guarantee success
So when we flag someone are you made aware of the post?