We're aware of an issue with converting some DOC, DOCX, ODT, and RTF files to EPUB through our Ebook Wizard.

At this time, we're investigating the problem and looking for a solution.

If you've encountered this issue while converting your file, we suggest attempting to create and upload an EPUB directly to our system.

While there are a number of EPUB conversion options, Calibre (Download Here) has shown the best results for creating an EPUB for the Lulu system. Please review their extensive Help resources (Found Here) to create an EPUB 2 that our system can validate.

We've also created this Forum Thread. Post questions here and we'll do our best to respond and assist.
Answered?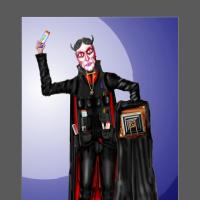 Just Kevin
Lulu Genius
Some postings are marked Answered, but I cannot see the 'button' that is used to mark them as answered as per the old forum. There's also some postings marked in the navbar at the side that says (totally) Unanswered, when they have been.