We're aware of an issue with converting some DOC, DOCX, ODT, and RTF files to EPUB through our Ebook Wizard.
We've created this Forum Thread with some workarounds and advice to assist you in publishing you ebook.
Feedback on my cover please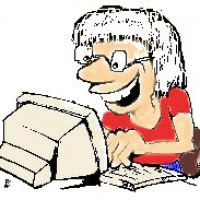 Larika
Bibliophile
Basira is a Saudi citizen. She visits her half sister Joy for an extended visit. Joy is half British and lives in Scotland. Basira meets an Arabic speaking Copt Christian there and eventually decides to follow his religion. She moves to Egypt with him but when her father dies she decides to return to Saudi for his funeral. If the Saudi religious police find out that she is now a Christian she will be accused of apostasy and if she does not retract she will be killed. Basira's story is the third in my "Stolen" series.

Please comment on my cover. Thanks