We're aware of an issue with converting some DOC, DOCX, ODT, and RTF files to EPUB through our Ebook Wizard.
We've created this Forum Thread with some workarounds and advice to assist you in publishing you ebook.
The Pig Child print copy and free ebook (Update)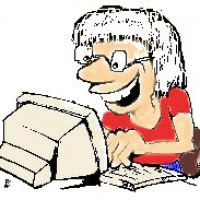 Larika
Bibliophile
I have revised my book The Pig Child and given it a new cover.The novel is about the fulfillment of a man's dream to create a hybrid. He succeeds beyond his wildest dreams, but his selfish act causes problems for Patsy, the half human, half pig child. Externally she has a tail and pig's trotters, but most of her looks human. However inside she has many of the characteristics of a pig. Eventually Humanity realizes all creatures in our world are related.
Tagged: