We're aware of an issue with converting some DOC, DOCX, ODT, and RTF files to EPUB through our Ebook Wizard.
We've created this Forum Thread with some workarounds and advice to assist you in publishing you ebook.
Paul can you change my email?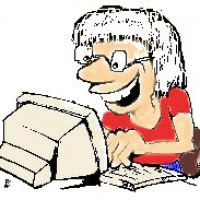 Larika
Bibliophile
Paul, Lulu is the only place where I am still getting emails to my yahoo email. I have changed it everywhere else so that I can cancel Yahoo. ( Lulu Support are still dealing with the fact that my husband changed his too) Can you please give me my email here in the forum instead of the yahoo that I presently have? I can get into Lulu using my email and I can access my books also.(Unlike my husband who still can't access his book)Thanks.