We're aware of an issue with converting some DOC, DOCX, ODT, and RTF files to EPUB through our Ebook Wizard.
We've created this Forum Thread with some workarounds and advice to assist you in publishing you ebook.
Lulu's free ISBN number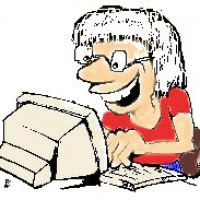 Larika
Bibliophile
For some of the books I have made on Lulu (where I have chosen global distribution) I have accepted Lulu's free ISBN number, which automatically makes Lulu my Publisher for distribution to sites like Amazon.
My question is, have I given Lulu the publishing rights to my books for life, or only for a certain number of years? I believe traditional publishers have the rights until the book is out of print, but I presume it's different for POD publishers. I checked the Knowledge Base and I can't find the answer.