Has Sam Harris, neuroscientist and philosopher committed a grievous error in his book?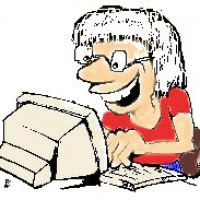 Larika
Bibliophile
"
Seeing their atheist leader crank out a whole book about his "spirituality" has set off some non-theistic allies who feel such language is a slippery slope to the supernatural while
some say he's selling religion short
by stealing its ideas. But some non-theists are loving the new side of Harris, even seeing something of a spiritual guide in a writer usually known as a professional contrarian" Michelle Boorstein of The Washington Post.

Ms Boorstein is talking about the fact that in Sam's latest book, "Waking Up," he's advocating spirituality, albeit using the word in a non religious way. However the religious community feel he has hijacked the word. Do you think Harris should use the word spiritual, in a secular way, or is it a religious term connected to the supernatural? Has Sam committed a grievous error?
PS I love that term "professional contrarian." Christopher Hitchens was definitely one!