What do they do?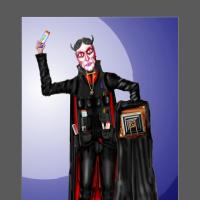 Just Kevin
Lulu Genius
Some people seem confused at what the various skills to do with creating a book are, so >>
A Commissioning Editor is essentially a buyer. It is the job of the commissioning editor to advise the publishing house on which books to publish. Usually the actual decision of whether to contract a book is taken by a senior manager rather than the editor.
An Editor is someone who is a critical reader, and a lover of words. They will prepare a client's manuscript for publication by polishing, refining and enhancing it. An editor is seen as a gatekeeper between the writer and audience, and they have to take a dual sided point of view in order to keep both parties happy.
A Copy-Editor - The aim of copy-editing is to ensure that whatever appears in public is accurate, easy to follow, fit for purpose and free of error, omission, inconsistency and repetition. This process picks up embarrassing mistakes, ambiguities and anomalies, alerts the client to possible legal problems and analyses the document structure for the typesetter/designer.
Proof-readers are the members of the publishing team that make sure that documents look and read their best before they are sent to print. Along with being able to recognize errors in written materials, proof-readers must be able to correctly mark the documents for corrections.
Those are over-simplifications, and there are even more skills in the teams, or in Self-Publishing, just one person >> You.