We're aware of an issue with converting some DOC, DOCX, ODT, and RTF files to EPUB through our Ebook Wizard.
We've created this Forum Thread with some workarounds and advice to assist you in publishing you ebook.
Do you want a free ebook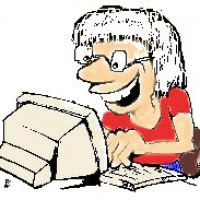 Larika
Bibliophile
Elizabeth Keimach Joy's Story A sequel to Stolen

This book is a sequel to Stolen, the story of a young girl kidnapped and sold to a wealthy Saudi man. When she is older she escapes, but is re-kidnapped and forced into marriage. Sarah escapes again with her baby Joy. In the sequel Joy eventually finds out about her Saudi father and visits him. What happens there is tragic. This is Joy's Story
Stolen is also free

This discussion has been closed.