We're aware of an issue with converting some DOC, DOCX, ODT, and RTF files to EPUB through our Ebook Wizard.
We've created this Forum Thread with some workarounds and advice to assist you in publishing you ebook.
Previews.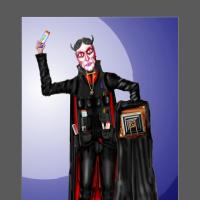 Just Kevin
Lulu Genius
Another posting in Promotions leads to a book with no Preview, which is not unusual for ePubs (mine don't have them either) however I looked at the printed books there at the same time, which do have Previews, but only of the Front Matter, of which there is a lot, but the 2nd page of which is 'Other Books By ...' The Copyright should normally go there. There's also a page with a lot of thanks, etc., on, but also many hyperlinks to other places. You can tell they were once actual hyperlinks (Word etc., will autoturn what it thinks is a webaddress to an actual hyperlink, which has to be deactivated so it's only the printed word (and not underlined or often blue!)) but of course they do not work on the printed page. I wonder if they are also in the ePub, because they should not be. Hyperlinks in ePubs to external places are banned at Lulu.