We're aware of an issue with converting some DOC, DOCX, ODT, and RTF files to EPUB through our Ebook Wizard.

At this time, we're investigating the problem and looking for a solution.

If you've encountered this issue while converting your file, we suggest attempting to create and upload an EPUB directly to our system.

While there are a number of EPUB conversion options, Calibre (Download Here) has shown the best results for creating an EPUB for the Lulu system. Please review their extensive Help resources (Found Here) to create an EPUB 2 that our system can validate.

We've also created this Forum Thread. Post questions here and we'll do our best to respond and assist.
Project list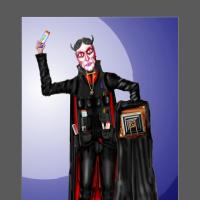 Just Kevin
Lulu Genius
It can be a problem having many books and some of the same ones in a few sizes. The problem I have right now is I want to delete/retire the Pocketbook sized ones. But the only way to see which they are is to click Revise on all books in turn and look at the sizes. Can the List not be set up to display the books' sizes so it's easy to see which is which without looking via Revise?
Oh, another problem I mentioned a long time ago. When one goes back to the List from whatever within Projects, it's reset. Type has reset to 'random,' for example. Can it yet not be adjusted to recall what it was set at before one opened another Projects section then returned to?