We're aware of an issue with converting some DOC, DOCX, ODT, and RTF files to EPUB through our Ebook Wizard.
We've created this Forum Thread with some workarounds and advice to assist you in publishing you ebook.
More on Copyrights.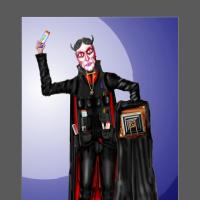 Just Kevin
Lulu Genius
When you publish a book on Lulu (and Amazon) the publishing date is displayed. Now what I have just pondered, is, should that be the Copyright date on the Copyright page? Or should that show the date the manuscript was first started? Or should it be when the pages were first formatted for uploading to Lulu (etc.,) ? The contents of a book usually exist before the book is created.