We're aware of an issue with converting some DOC, DOCX, ODT, and RTF files to EPUB through our Ebook Wizard.
We've created this Forum Thread with some workarounds and advice to assist you in publishing you ebook.
Storefronts.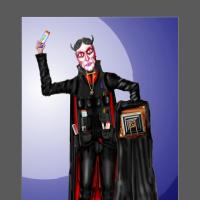 Just Kevin
Lulu Genius
Originally it was possible to rearrange our books in what used to be the Storefronts, but that option was removed along with the change of name to Storefront. It can be frustrating that they are listed in order of publication. A series of books, for example, need to be listed in order of series, not in order of publication where the last one published is listed first. When can we have the option back to list our books in the order we want?