We're aware of an issue with converting some DOC, DOCX, ODT, and RTF files to EPUB through our Ebook Wizard.
We've created this Forum Thread with some workarounds and advice to assist you in publishing you ebook.
the best Lulu book that I have read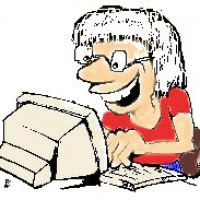 Larika
Bibliophile
The book is the Maya Papyrus by Richard Coady. It is really well written and extremely well researched. I was most impressed by it . My thesis was on Ancient Egypt's 18th dynasty and I was completely absorbed by this excellent book.