Hrmmm.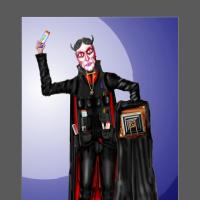 Just Kevin
Lulu Genius
I feel obliged to comment on a posting in Shameless.
First of all, the cover does not depict a blond, and that is obvious, so it makes the title pointless.
Think on this. Most blonds are not true blonds (as per that cover) so hair-colour is nothing to do with intelligence. Even red-heads can be thick and some real blonds very intelligent.
But what puzzles me mostly is someone showing up how uneducated/stupid, their wife is. Is that not some form of mental cruelty?
OK, you can now tell me to mind my own business.