We're aware of an issue with converting some DOC, DOCX, ODT, and RTF files to EPUB through our Ebook Wizard.
We've created this Forum Thread with some workarounds and advice to assist you in publishing you ebook.
a short novel about a hybrid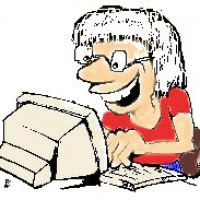 Larika
Bibliophile
Why do so many people vilify that most intelligent animal and a near relative to humans - the pig. Humans happily use parts of a pig to save people who are ill yet so many use the pig as a metaphor for filth and greed. Just a little research on the pig would explain their behaviour and stop the ignorant remarks. In my short fantasy novel I have created a hybrid child half human and half pig. This is Patsy's (The pig child) story.