We're aware of an issue with converting some DOC, DOCX, ODT, and RTF files to EPUB through our Ebook Wizard.
We've created this Forum Thread with some workarounds and advice to assist you in publishing you ebook.
Copyright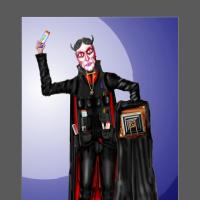 Just Kevin
Lulu Genius
I was just looking at a book posted in Shameless and on the Copyright Page it has a large Logo and registration number for this place >> http://intellectualpropertyrightsoffice.com/
It's a private for profit company (it says so) and I wonder just what protection that big logo, and the actual company, gives to a book and if it's necessary to have such a logo and registration number within the book? I did not read the entire site but how do they check that the register is the actual copyright owner?
The site only takes 10mb digital files to log with them, though.