We're aware of an issue with converting some DOC, DOCX, ODT, and RTF files to EPUB through our Ebook Wizard.
We've created this Forum Thread with some workarounds and advice to assist you in publishing you ebook.
Passing Off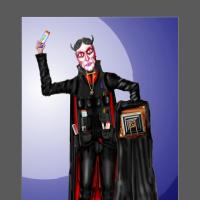 Just Kevin
Lulu Genius
At one time it was frowned on to use site metatags to draw hits to ones' site, that have nothing to do with the content of ones' site. One example would be using the metatag Onedirection to get a huge hit count, even if ones' site has no content about them whatsoever.
But it seems to be the norm now. Type in Lulu.com to a search engine (not just Lulu or even just self-publish) and it also lists many of Lulu's competitors.