We're aware of an issue with converting some DOC, DOCX, ODT, and RTF files to EPUB through our Ebook Wizard.
We've created this Forum Thread with some workarounds and advice to assist you in publishing you ebook.
Very Silly Children's Book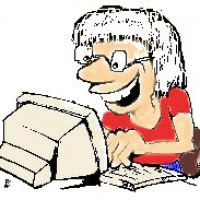 Larika
Bibliophile
Here's a new book by my son - 'Mr Pink Story'. What do you think? He only wrote it for his daughter but it seems to go down well with 6 year olds. The illustrations are by his daughter so they're ever so sweet.