Harder than some think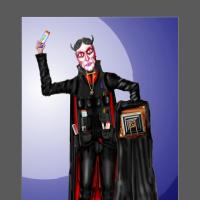 Just Kevin
Lulu Genius
I am sure not many people realise how hard it is to self-publish a book. Well, no, that's the easy part. What I mean is to create a document that can be used to create a book that looks like one from professional publishing companies. We witness so many not very-well created self-published books. (And I do not only mean how it looks.)
If a manuscript is taken up by a respected publishing company, a team of people set to work on it.
An Editor is one, who will suggest changes. That process may go back and forward a lot, but not forever because there will be a deadline. He/she will not expect spelling and grammar mistakes because even if your letter of approach contained any it would have been binned.
Eventually a Proofreader will look over the finished MS. It's their job to only look for typos and other mistakes. They do not edit the work.
Typesetters are not used nowadays, although they may be credited still because someone still has to lay out the MS on a PC to look like the pages of a book..
There will also be artistic directors involved. Marketing managers, accountants, agents, and their bosses.
The above is actually simplified.
A self-publisher has to do all the above themselves, unless they can afford to pay people to do it, who will not usually tell them that the MS is not even worth publishing. They will still take the money.