We're aware of an issue with converting some DOC, DOCX, ODT, and RTF files to EPUB through our Ebook Wizard.
We've created this Forum Thread with some workarounds and advice to assist you in publishing you ebook.
A message to storyteller123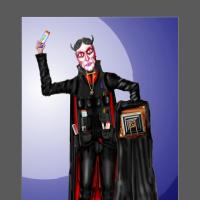 Just Kevin
Lulu Genius
Do those who post in Shameless not know the rest of the forum exists and read the postings?
Anyway. What is the point of flooding Shameless without also leaving any links?