We're aware of an issue with converting some DOC, DOCX, ODT, and RTF files to EPUB through our Ebook Wizard.
We've created this Forum Thread with some workarounds and advice to assist you in publishing you ebook.
A little exercise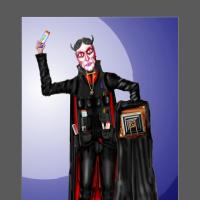 Just Kevin
Lulu Genius
Although part of the training for the writing of instruction books it's also handy for learning how to write any type of book.
Write instructions an alien can read on how to brew and make a cup of tea.
Another one is write down how you would show an alien how to brew and make a cup of tea.
(In your own language of course, not that of the alien!)
The two may sound the same but they are not.