We're aware of an issue with converting some DOC, DOCX, ODT, and RTF files to EPUB through our Ebook Wizard.
We've created this Forum Thread with some workarounds and advice to assist you in publishing you ebook.
And more in Shameless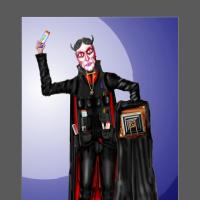 Just Kevin
Lulu Genius
A recent post there invites you to google for him across the internet. Is it hard to place a link in a Shameless posting? Should it be made easier? (At one time when you clicked on a Lulu user's name (to the left) it opened their Spotlight, and that was very handy.)
Because the posting had no mention of Lulu I searched Lulu for his name to see if he actually used Lulu, and lo and behold >> http://www.lulu.com/shop/henry-s-kivett/the-dead-rising-all-around-us/paperback/product-22208024.html
But $6.06p for 50 pages? Come on ...